For a reminder of what's streaming this week (February 8–14) click here.
Wednesday, February 17 at 8:00 p.m. ET (available through June 2021)
Baltimore Symphony Orchestra presents Recovered Voices program, curated and hosted by BSO Artistic Advisor James Conlon
In his first appearance as part of the Baltimore Symphony Orchestra's recently launched digital concert series "BSO Sessions," Artistic Advisor James Conlon curates and hosts a program that gives voice to composers suppressed by Nazi censorship. He has championed this historically marginalized repertoire for more than 25 years, not only through recordings and performances around the world, such as the Recovered Voices project with LA Opera, but also through public scholarship via guest lectures, the Conlon-founded OREL Foundation, and the Ziering-Conlon Initiative for Recovered Voices at LA's Colburn School. This event blends discussion with performances of works by Pavel Haas, Gideon Klein, Franz Schreker, and Erwin Schulhoff, as well as Ravel's "Kaddisch" from Deux Mélodies Hébraïques.
WHERE TO BUY TICKETS / WATCH: OffStage.BSOMusic.org
NOTE: See below for an additional Recovered Voices event.
Friday, February 19 at 7:00 p.m. ET (available for 30 days)
The Gilmore's annual KeysFest commences with solo recital by Edward Callahan
Pianist and Kalamazoo native Edward Callahan kicks off The Gilmore's annual KeysFest—a day of master classes for students grades 1–12, featuring clinicians from regional universities, workshops, and more—with a solo recital of works by composers including Bach, Schubert, Chopin, Ravel, and Scriabin. Mr. Callahan is an alumnus of the Kalamazoo Public School system and was one of the first recipients of a Kalamazoo Promise scholarship. His 2019 debut album, The Minor Keys, reached #1 on the Classical iTunes Charts and #9 on the Traditional Classical Album Charts.
WHERE TO WATCH: TheGilmore.org
Sunday, February 21 at 1:00 p.m. ET (fourth performance on program)
Lara Downes premieres new work by Eve Belgarian
as part of Bang on a Can Live Online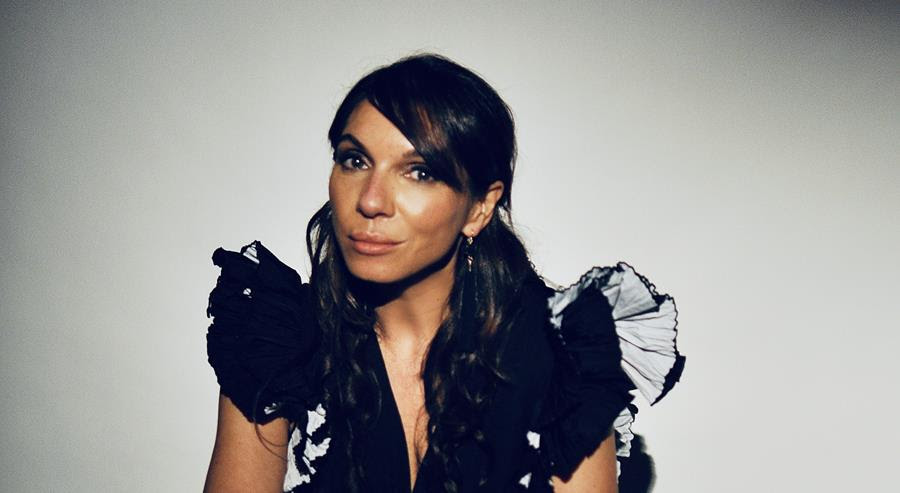 Bang on a Can's upcoming live, virtual marathon includes pianist Lara Downes giving the world premiere of a new work by longtime Bang on a Can collaborator Eve Beglarian. About the composition, Bang on a Can says, "A few years ago, downtown mainstay composer Eve Beglarian wrote a tiny work for pianist Lara Downes that was so delicate and exquisitely beautiful that we wished it would go on forever. Or at least – a little while longer. So we commissioned her to take this little gem and make it last."
WHERE TO WATCH: Live.BangOnACan.org
Sunday, February 21 at 4:00 p.m. ET (available for 30 days)
The Gilmore presents Rachel Naomi Kudo performing world premiere of
Marc-André Hamelin's Suite à l'ancienne; Zsolt Bognár joins artists in
pre- and post-concert events
Left to right: Rachel Naomi Kudo, Marc-André Hamelin, Zsolt Bognár
The Gilmore webcasts 2008 Gilmore Young Artist Rachel Naomi Kudo performing the world premiere of pianist-composer Marc-André Hamelin's Suite à l'ancienne (Suite in the old style), a work Ms. Kudo commissioned using funds from her Gilmore Young Artist Award. The premiere, pre-recorded by Ms. Kudo, will be preceded on the broadcast by a new episode of Zsolt Bognár's interview series Living the Classical Life, featuring Mr. Hamelin as the episode's guest. The event will conclude with a live Q&A with Ms. Kudo, Mr. Hamelin, and Mr. Bognár, hosted by Gilmore Director Pierre van der Westhuizen.
WHERE TO WATCH: TheGilmore.org
#ICYMI: In Case You Missed It
Recovered Voices webinar with James Conlon on International Holocaust Remembrance Day

On January 27, in honor of International Holocaust Remembrance Day, the Consulate Generals of Israel and Germany in Los Angeles presented a webinar, "Recovered Voices," led by LA Opera Music Director James Conlon. Through discussion, musical excerpts, and visuals, he focused on the Nazi regime's suppression of music by Jewish composers, a body of repertoire that he has championed for decades (see Feb. 17 entry above). The webinar began with opening remarks from Dr. Hillel Newman, Consul General of Israel, and Stefan Schneider, Consul General of Germany.
WHERE TO WATCH: Zoom
Launch of Lara Downes's new digital recording project, Rising Sun Music, which celebrates Black composers over two centuries
Rising Sun Music preview track: Lara Downes performs Tangamerican by Margaret Bonds
Inspired by her own mixed-race heritage and career-long engagement with diverse musical traditions, pianist Lara Downes curates this new venture that radically reframes the history of classical music by embracing the diversity of its origins and expanding the inclusivity of its future. Featuring a wide range of leading performers (including Ms. Downes), the series presents a new EP of music—each exploring a different theme—to be released the first Friday of every month. The first EP, "Remember Me to Harlem," was released on February 5, and a full Rising Sun Music playlist is available via Spotify. Learn more about Rising Sun Music here.
ATTENTION: If your publication is listing online things-to-do, please let us know about any deadlines or special areas of focus so that we can better serve you with information about our artists' activities.
# # #
Press contact:
Shuman Associates
shumanpr@shumanassociates.net | (212) 315-1300
Photo credit for second James Conlon portrait: Bonnie Perkinson