For a reminder of what's streaming this week (November 30 – December 6), click here.
WHAT'S STREAMING: CLASSICAL (WEEK OF DECEMBER 7–13)
Tuesday, December 8 at 5:00 p.m. GMT (live only)
Live Q&A with Stephen Hough
Tuesday, December 8 at 7:00 p.m. PT
Jonathan Biss performs Beethoven's Piano Sonatas,
Op. 13 (Pathétique), Op. 90, and Op. 111
Building on his decade-long immersion in the music of Beethoven, Jonathan Biss gives an online recital of three Beethoven piano sonatas—one from each of the composer's main stylistic periods. He performs the early "Pathétique" sonata; the middle-period sonata in E minor, Op. 90; and Beethoven's final piano sonata—Op. 111 in C minor.
WHERE TO PURCHASE TICKETS / WATCH: GroupMuse.com
Thursday, December 10 at 7:00 p.m. ET
Jen Shyu joins Ben Monder and Immanuel Wilkins
in evening of improvisation titled "Ritual for the Losses"
Led by singer, dancer, and multi-instrumentalist Jen Shyu, this improvised set is a ritual honoring those whom we have lost, not only from the current pandemic, but especially those in our Black and Brown communities worldwide who have been killed, many without mourning or acknowledgement. Ms. Shyu is joined by Immanuel Wilkins (saxophone) and Ben Monder (guitar).
WHERE TO RSVP / WATCH: Jamaica Center for Arts & Learning's web site and YouTube
NOTE: This newsletter originally stated that Cory Smythe would be one of the performers on this program. This page has been updated to reflect the substitution of Ben Monder in Mr. Smythe's place.
Friday, December 11 at 8:00 p.m. ET
Davóne Tines hosts panel discussion
"Breathing Free: To Decolonize Opera,"
presented by Heartbeat Opera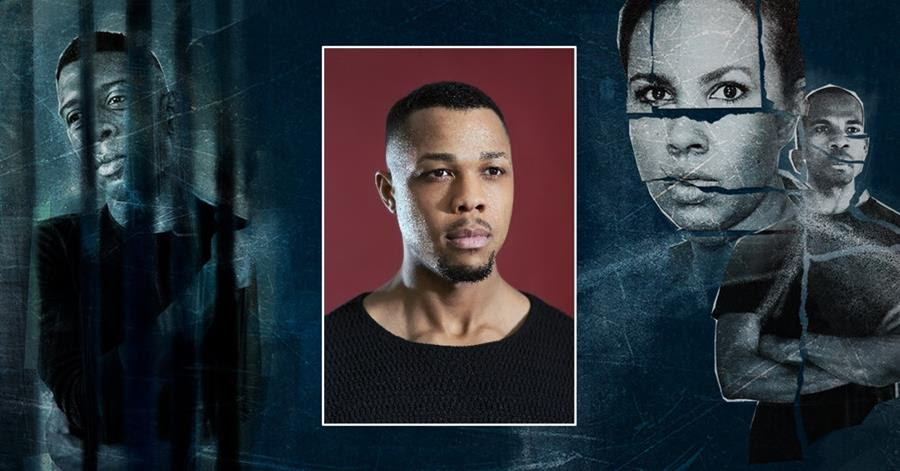 As part of Heartbeat Opera's Breathing Free project, bass-baritone Davóne Tines moderates a panel discussion that explores the contradiction in the history of European opera between the ideals that the art form has been intended to embody—whether those of the Renaissance or Enlightenment—and the art form's disregard for European colonial atrocities at odds with those ideals. The discussion asks: How did opera participate by looking away? And what would decolonizing opera look like?
Panelists include Sue Dixon (General Director, Portland Opera), Derrell Acon (Vocalist, Breathing Free; Director of Engagement and Equity, Long Beach Opera), and Alexa Smith (Chief of Staff and Assistant Vice President for Special Initiatives, Manhattan School of Music).
WHERE TO PURCHASE TICKETS / WATCH: HeartbeatOpera.org
Saturday, December 12
NPR Music's AMPLIFY with Lara Downes features Davóne Tines
Lara Downes (left) and Davóne Tines (right)
NPR Music's video interview series AMPLIFY with Lara Downes continues with bass-baritone Davóne Tines, whose work not only encompasses a diverse repertoire, but also explores the social issues of today. He is the fifth guest to appear in this bi-weekly series, which features intimate and deeply personal video conversations with visionary Black musicians who are shaping the present and future of the art form. Ms. Downes, a storyteller, activist, and thought-leader, has interviewed Rhiannon Giddens, Anthony McGill, Helga Davis, and Julia Bullock in previous episodes. Learn more about the series in Ms. Downes's recent 5 Questions interview at I Care If You Listen.
WHERE TO WATCH: NPRMusic.org and NPR Music's YouTube and
additional social media platforms
Saturday, December 12 at 7:00 p.m. ET
Mutual Mentorship for Musicians (M³): World Premieres — Part 2
After nearly six months working together as part of the Mutual Mentorship for Musicians (M³) initiative, which fosters creative partnerships among womxn musicians worldwide, the project's inaugural group of artists reconvenes virtually for the world premieres of their new, collaborative M³ commissions, presented by the National Jazz Museum in Harlem. Each work was created by a pair of artists:
Eden Girma (voice, multi-instrumentalist) +
Anjna Swaminathan (violin, voice, multi-disciplinary theatre artist)
Erica Lindsay (tenor sax) + Sara Serpa (voice)
Lesley Mok (drums) + Tomeka Reid (cello)
The performances, which are followed by audience Q&As hosted by M³ Editor-in-Chief Jordannah Elizabeth, are streamed via Zoom and may be accessed for free with RSVP.
WHERE TO REGISTER / WATCH: JazzMuseumInHarlem.org
Sunday, December 13 at 7:30 p.m. ET
Wu Man interprets Beethoven on her traditional Chinese instrument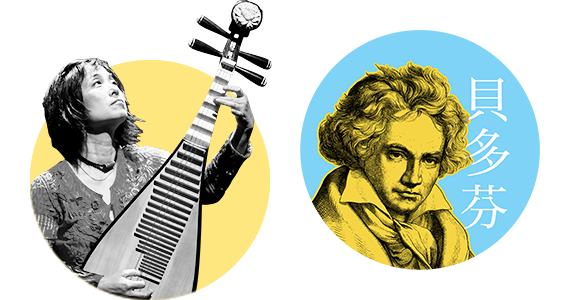 Pipa virtuoso Wu Man is among the world-class musicians to be featured in this special evening of musical interpretations of Beethoven with Chinese accents, presented by Bard College Conservatory's US-China Music Institute. Additional featured artists include composer / conductor Tan Dun, bass-baritone Shenyang, the Shanghai Symphony Orchestra, The Orchestra Now, and musicians of the prestigious Central Conservatory of Music in Beijing. Full program details TBA.
WHERE TO REGISTER / WATCH: BardUSChinaMusic.org
Minnesota Orchestra at Home
Recently on Minnesota Orchestra at Home: "Safety in the Spotlight," a video overview of the University of Minnesota's series of experiments with Minnesota Orchestra wind and brass players to help determine how to safely bring musicians together onstage.
Minnesota Orchestra at Home shares video, audio and educational materials through the categories of Watch, Listen and Learn, including videos from the Orchestra's archives and newly-created "mini-concerts" directly from the homes of Orchestra musicians. Stay tuned to the Minnesota Orchestra web site and social media channels for a steady stream of new content.
WHERE TO WATCH / LISTEN: MinnesotaOrchestra.org/AtHome and Minnesota Orchestra's Facebook, Instagram, & Twitter
#ICYMI: In Case You Missed It
Stephen Hough performing Mendelssohn's Piano Concerto No. 1
with Philharmonia Orchestra
Filmed at the Royal Festival Hall on November 12, Stephen Hough's performance of Mendelssohn's Piano Concerto No. 1 with the Philharmonia Orchestra, conducted by Anna-Maria Helsing, may now be viewed on demand. Click above to watch the first movement for free via YouTube. The program also includes orchestral works by Mendelssohn and Jessie Montgomery.
WHERE TO PURCHASE TICKETS / WATCH: Philharmonia Orchestra's web site
ATTENTION: If your publication is listing online things-to-do, please let us know about any deadlines or special areas of focus so that we can better serve you with information about our artists' activities.
# # #
Press contact:
Shuman Associates
shumanpr@shumanassociates.net | (212) 315-1300