For a reminder of what's streaming this week (October 12–18), click here.
In addition, don't miss Jennifer Koh this Friday and Saturday:
Friday, October 16 at 2:00 p.m. ET: Ms. Koh is a panelist in "Understanding Intersectionality: Gender and Other Identities," part of the UNEVEN MEASURES discussion series presented by I Care If You Listen and American Composers Forum. Fellow panelists are composer Melissa Dunphy, composer inti figgis-vizueta, composer / documentarian Mary Kouyoumdjian, and I Care If You Listen Editor-in-Chief Amanda Cook.
Saturday, October 17 at 2:00 p.m. ET: Ms. Koh gives her first live performance since the COVID-19 outbreak—a livestreamed recital of her Alone Together commissions, presented as part of the Lincoln Center New Stages series.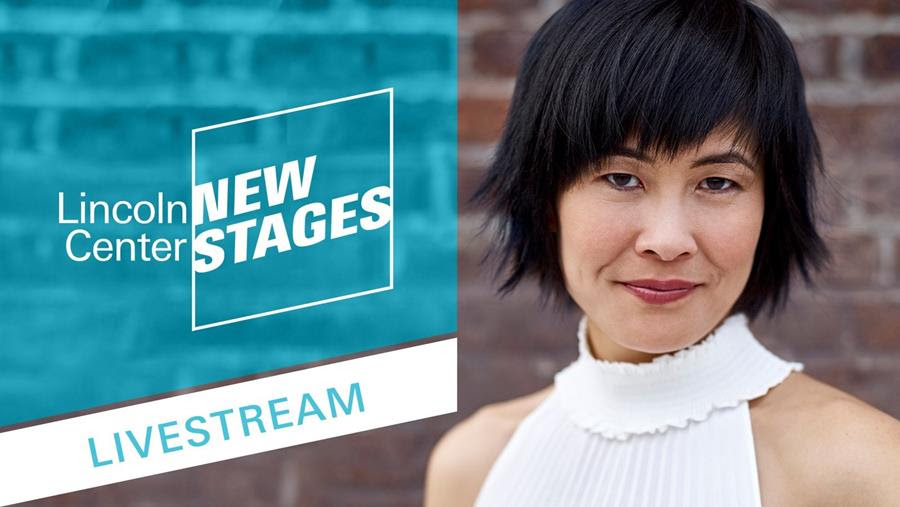 WHAT'S STREAMING: CLASSICAL (WEEK OF OCTOBER 19–25)
Wednesday, October 21
Davóne Tines featured on Philadelphia Orchestra's Hear Together podcast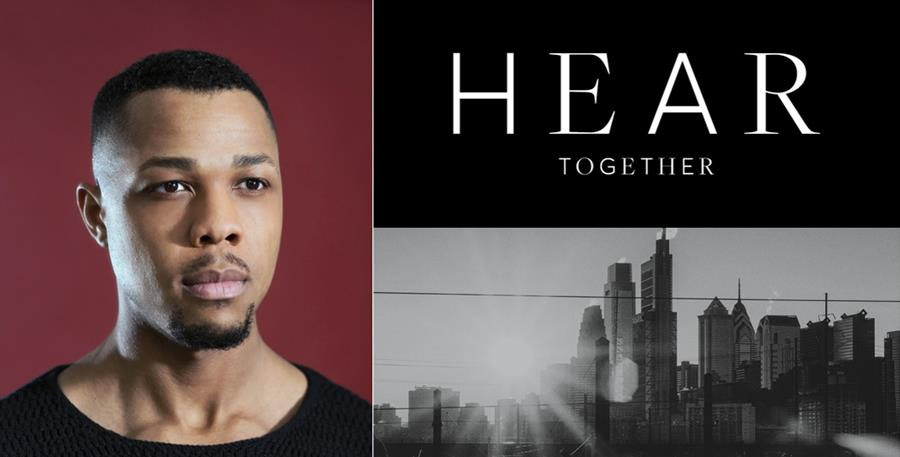 Recognized for his projects exploring race and identity in America and classical music, Davóne Tines appears as a guest on this upcoming episode of the Philadelphia Orchestra's Hear Together podcast, created as a space for honest conversations about life, music, social justice, and how they all connect.
WHERE TO LISTEN: Apple Podcasts
Wednesday, October 21 at 7:30 p.m. GMT
Stephen Hough performs Brahms's Piano Concerto No. 2
with Bournemouth Symphony Orchestra
Stephen Hough is the featured soloist in this livestreamed performance of Brahms's Piano Concerto No. 2 with the Bournemouth Symphony Orchestra, conducted by Mark Wigglesworth. One of Mr. Hough's longtime collaborators, Mr. Wigglesworth also conducted on Mr. Hough's 2013 recording of the Brahms piano concertos with the Mozarteumorchester Salzburg. The livestreamed program also includes Haydn's Symphony No. 99.
WHERE TO PURCHASE TICKETS / WATCH: BSOLive.com
Thursday, October 22 at 7:00 p.m. PT
James Conlon joins astronomer Laura Danly in
"A Return to Venusberg," presented by LA Opera
LA Opera Music Director James Conlon and astronomer Dr. Laura Danly, Curator of Los Angeles' Griffith Observatory, discuss the power and influence of Venus, the goddess and star of love, over Tannhäuser in Wagner's eponymous opera. This talk is presented as part of LA Opera Connects.
WHERE TO REGISTER / WATCH: LA Opera's web site
Friday, October 23 at 9:00 p.m. ET (check local listings)
Michael Tilson Thomas: Where Now Is, an American Masters documentary
Michael Tilson Thomas: Where Now Is, presented as part of PBS' award-winning American Masters series, documents MTT's life and career—from his childhood in California to his ascension to the world stage and leadership roles with the New World Symphony and the San Francisco Symphony. The documentary sheds light on formative experiences in MTT's musical life—the central influence of his father, his first time hearing the music of James Brown, his early clashes with classical music orthodoxy—all of which shaped his personality, artistry, and goals along his path to becoming one of America's most important musical figures.
WHERE TO WATCH: PBS television (check local listings for times), pbs.org/americanmasters, and the PBS Video app
Friday, October 23 at 8:00 p.m. CT
Minnesota Orchestra performs music by Beethoven,
Valerie Coleman, Paquito D'Rivera, and Jennifer Higdon
As part of the Minnesota Orchestra's series of live Friday night concerts presented with Twin Cities PBS (TPT) and Classical MPR, the orchestra's musicians perform Jennifer Higdon's Amazing Grace for String Quartet, Beethoven's String Quartet in C minor, Opus 18, No. 4, Valerie Coleman's Tzigane for Wind Quintet, and Paquito D'Rivera's Four Pieces for Brass Quintet. These hour-long concerts, which constitute the orchestra's fall season, feature ensembles of up to 25 orchestra musicians performing programs created for at-home viewing instead of an in-person audience.
WHERE TO WATCH / LISTEN:
#ICYMI: In Case You Missed It
Tulsa Opera's 'baseball Rigoletto' highlighted on ABC8 Tulsa
On Friday, October 9, Tulsa Opera became the first opera company in the U.S. to perform grand opera in-person for a live audience since the widespread coronavirus-related shutdowns in March 2020. The company opened its season with Verdi's Rigoletto outdoors in a semi-staged, baseball-themed production directed by James Robinson at local baseball stadium ONEOK Field. ABC8 Tulsa offered a behind-the-scenes look.
WHERE TO WATCH: ABC8 Tulsa's web site
ATTENTION: If your publication is listing online things-to-do, please let us know about any deadlines or special areas of focus so that we can better serve you with information about our artists' activities.
# # #
Press contact:
Shuman Associates
shumanpr@shumanassociates.net | (212) 315-1300