Memories from the 2020 Vienna Opera Ball
James Conlon conducted at the 2020 Vienna Opera Ball on February 20, leading the Vienna State Opera Orchestra in performances with tenor Piotr Beczała and soprano Aida Garifullina. Officially established in 1935, the Vienna Opera Ball is held annually and—together with the Vienna Philharmonic's New Year Concert—is a major highlight of the Viennese carnival season.
Praise for Eugene Onegin at Rome Opera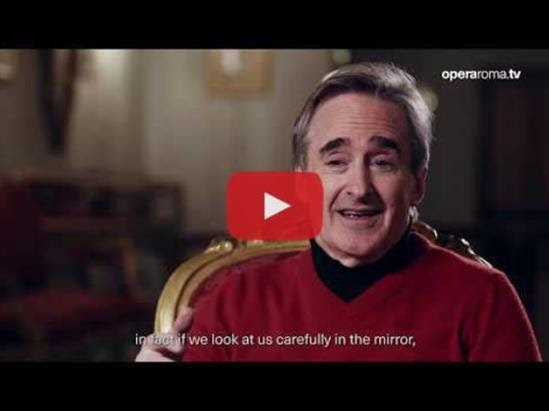 Conducted by James Conlon, Rome Opera's recent performances of Tchaikovsky's Eugene Onegin (February 18–29) received widespread critical acclaim. The production, directed by Robert Carsen, featured Markus Werba in the title role, as well as Maria Bayankina (Tatyana), Saimir Pirgu (Lensky), Yulia Matochkina (Olga), and John Relyea (Prince Gremin).
"The conductor James Conlon follows the interior landscape by digging into Tchaikovsky's counterpoint and timbral subtleties, without however avoiding the moments in the score that really scream." ★★★★★ (La Repubblica)

"The musical interpretation of James Conlon contributes in a decisive way to the … spectacle—capturing the intricate-yet-clear counterpoint of voices and timbres in Tchaikovsky's orchestration with the finest sensitivity and lucid analytical reading." (Gli Stati Generali)

"Rome Opera has done well to entrust this great work of poetry … to the expert hands of James Conlon, whose baton has always been appreciated in Rome. … Much well-deserved applause from all." (Il Tempo)
Lectures and Master Classes
at Oxford University, March 2–4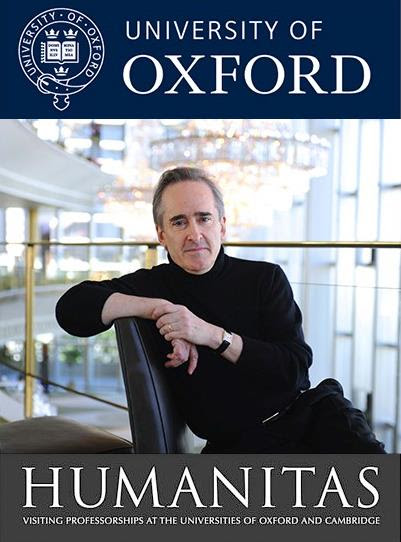 This season, James Conlon is the University of Oxford's Humanitas Visiting Professor of Voice & Classical Music. Humanitas is a series of Visiting Professorships at the Universities of Oxford and Cambridge intended to bring leading practitioners and scholars to both universities to address major themes in the arts, social sciences, and humanities. Mr. Conlon is currently at the school giving a series of lectures and master classes, organized by the university's New College:
Mon., Mar. 2 at 5pm | Talk: "Recovering a Lost Heritage"
T.S. Eliot Lecture Theatre, Rose Lane, Oxford
Talk builds upon Mr. Conlon's work to encourage interest in and especially, the performance of works by composers whose work was suppressed by the Third Reich. He has pursued this mission through initiatives at LA Opera and the Colburn School, his OREL Foundation, and talks around the world.
Tues., Mar. 3 at 2pm | Master Class: Aria
Holywell Music Room, Holywell Street, Oxford
Wed., Mar. 4 at 2pm | Master Class: Recitative
New College Chapel, Oxford
Wed., Mar. 4 at 5pm | Talk: "Mozart: Clemenza di Tito and the Final Months"
Holywell Music Room, Holywell Street, Oxford
Mr. Conlon conducted the LA Opera premiere of Clemenza di Tito last season, and this lecture grows out of his popular pre-show talks—now an LA Opera tradition—that precede every one of his performances with the company.
Debussy in Los Angeles, April & May
For two months this spring, James Conlon delves into the music of Debussy through talks and performances around Los Angeles, culminating in LA Opera's Pelléas and Mélisande from May 2 to 23. Mr. Conlon has conducted the opera throughout his career, including in new productions at the Cologne Opera, Lyric Opera of Chicago, and Paris Opera. He has also conducted the composer's orchestral music widely, and his recordings of orchestral selections are included among Warner Classics' collection of Debussy's complete works.
Trailer for LA Opera's Pelléas and Mélisande
Photo credits:
Wiener Staatsoper / Michael Pöhn (photos from the 2020 Vienna Opera Ball)
Bonnie Perkinson (under Oxford lectures and master classes)
Taso Papadakis (under Pelléas and Mélisande)